DIRECTOR'S NOTE
The idea behind Unfreedom came from the desire to express the lack of freedom in the socio-economic structure of our contemporary times. A profound piece of poetry, Ye dagh dagh ujala, written by Faiz Ahmed Faiz inspired this expression.
The root of these lying in a society based on capitalism, patriarchy and its interrelationship with religion and violence, I chose the identities of Muslims and homosexuals in two distinct geographies.
In a world where mass extermination and discrimination happens in the name of 'identity', Unfreedom shows that people who are considered as belonging to a certain identity are all unique in their approaches towards the most pressing issues of their life.
The film examines the struggle of different individuals against violent prejudices - all seeking their own road to what they believe could set them free.
ABOUT HIM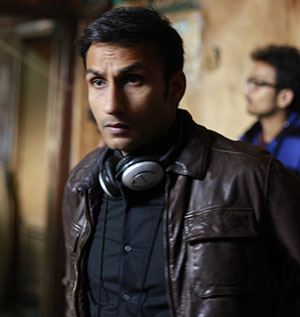 Raj Amit Kumar is the founder of the Dark Frames consortium (69 Productions, Dark Frames & One Friday Films). He graduated with a Masters of Arts in Cinema and Media Studies from City University of New York (CUNY) in 2006 and finished his Ph.D coursework in the same subject at Southern Illinois University (SIUC) before beginning work on Unfreedom.
A media academic, teacher, and writer, he has taught cinema theory and history at both his alma maters, CUNY and SIUC (2005 - 2009), and his writings and research papers have been published and presented at various conferences.
He has written the story, co-written the screenplay and is the producer and director of the film Unfreedom.